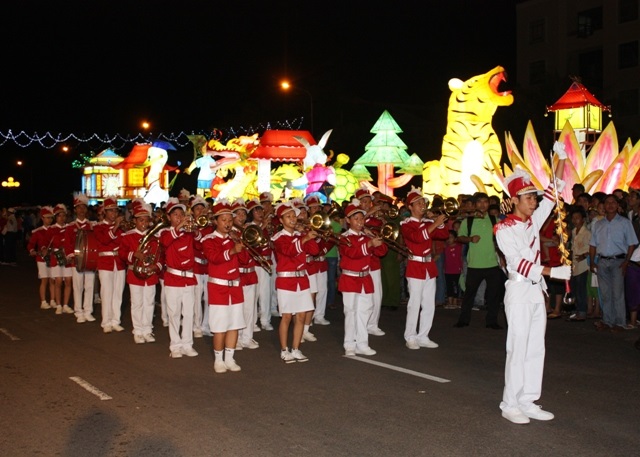 (Street festival night in Phan Thiet; Photo: Nguyen Vu)
With the aim of introducing the potential and advantages of Binh Thuan tourism as well as the unique traditional cultural festivals of the ethnic communities in the province to the people, domestic and foreign tourists, at the space " The week" is the center of Phan Thiet city where street cultural activities will take place such as: The opening ceremony of the Street Culture Week with the theme "Binh Thuan greets the future" (August 25 evening, Nguyen St. Tat Thanh); Street Caraval with the theme "Colors of Binh Thuan" (on the evening of August 26, the central streets of Phan Thiet); Street music with the theme "Binh Thuan - Rock Fest" (September 1 - 2 at Mui Ne Sand Dunes).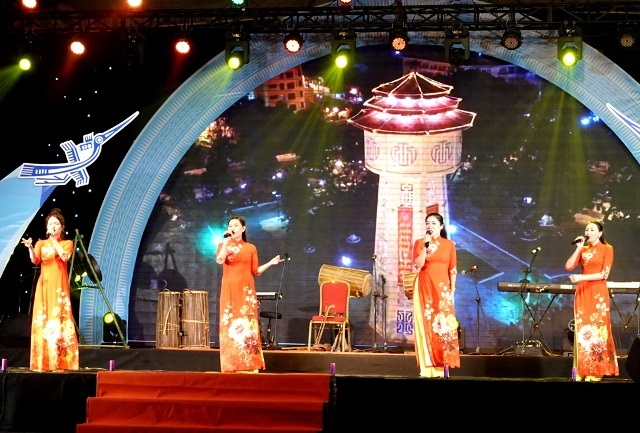 (Traditional art show; Photo: Nguyen Vu)

Besides, in order to create motivation for the development of cultural tourism products, contributing to spreading the unique cultural values ​​of Binh Thuan to tourists near and far, from August 27 to September 3, at On Nguyen Tat Thanh Street, the exhibition "Vietnamese Sea and Island Cultural Heritage" will take place with activities such as: Opening ceremony and art exchange of provinces and cities; display documents and artifacts about Vietnam's sea and island culture in history; image of building and protecting Vietnam's sovereignty over seas and islands; artistic photos of Vietnam's seas and islands; "Vietnamese youth with the sea and home islands". In addition, there are booths of coastal provinces and cities to introduce cultural, natural and scenic heritages; sea ​​and island heritage in tourism development and integration; introduce handicraft products, cuisine, local specialties; performing traditional folk art.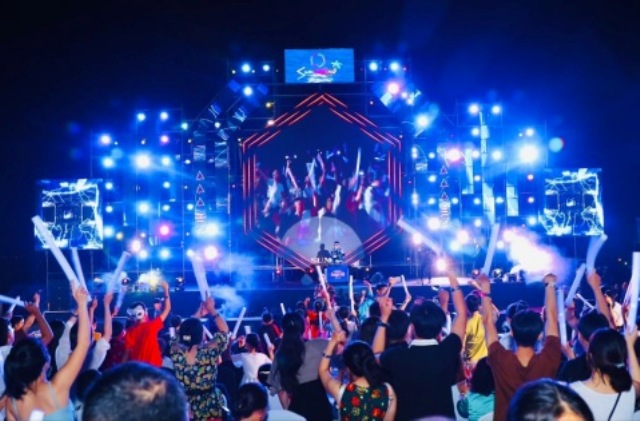 (An exciting night of rock music in Phan Thiet; Photo: Nguyen Vu)

Responding to the 2023 National Tourism Year associated with creating more products to serve tourists on the occasion of National Day September 2, Street Culture Week also has an art exchange activity themed "Sea, island - Earth". heart of Vietnam" by art units of provinces and cities participating in the event alternately perform at the stage and display area of ​​localities in the exhibition space "Cultural Heritage of Vietnam Sea and Island" . On this occasion, from August 27 to September 3, in the area of ​​Nguyen Tat Thanh street, there are also activities to display and introduce tourism products. Here, businesses and travel companies will introduce tours, traditional tourist routes, new tourism products and souvenir products for tourism.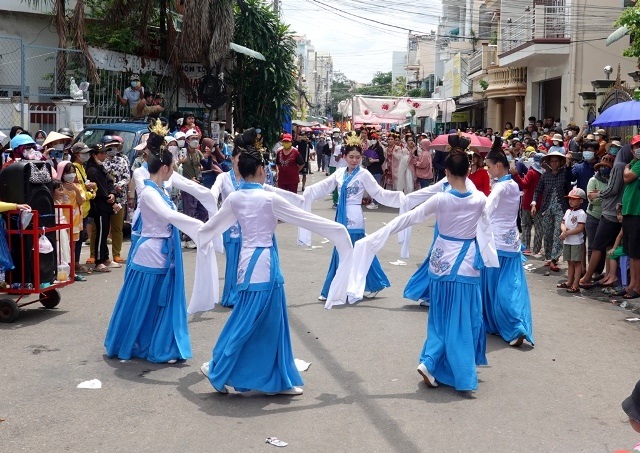 (Art performance on the streets of Phan Thiet; Photo: Nguyen Vu)

Nguyen Vu