Wellness tourism is likely to thrive in 2022. With its own potential as well as the development strategy of this type of tourism in the locality. Locally, Binh Thuan tourism has been building products to catch up with the tourism trend that tourists are interested in and are willing to spend to improve their health.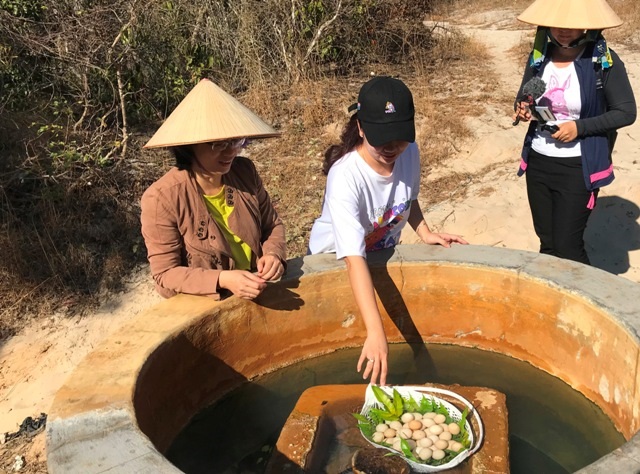 (Bung Thi hot water, potential for health care tourism development; Photo: Nguyen Vu)

According to a forecast by data analytics organization GWI, the average annual growth rate of healthcare tourism at 20.9% from 2020 to 2025, is larger than health-related fields such as beauty business, spa... This prospect deserves attention because of the epidemic, the hotel industry is increasingly paying attention to the health of its guests. Healthcare travelers also spend more money than regular travelers, averaging $1,601 per trip. According to a survey by American Express, 70% of respondents said they were working on more health-related goals than in pre-pandemic years. 76% said they want to spend more on travel to improve their health. 55% said they are willing to pay more for healthcare activities during vacations.

Together with the tourism ecosystem "sea resort" has created a highly competitive tourism brand with many advantages to develop health care tourism products in recent years. In the tourism development planning to 2025, Binh Thuan tourism is also oriented to attract investment and develop diversified, improve the quality of tourism products based on types such as sea tourism, cashew tourism. convalescence, health care and beach resort tourism. In addition, Binh Thuan also possesses many advantages to exploit and develop tourism products aimed at "health care" for tourists.

It is Phu Quy island with fine sand beaches, clear blue water, quiet, peaceful, suitable for tourism to rest and cure. Or a system of rich historical sites, diverse topography such as forests, lakes, streams, waterfalls, many unique temples, including Ta Cu Mountain Pagoda with attractive landscapes that can develop tourism associated with meditation. yoga, nursing. According to tour operators in Ho Chi Minh City, with the advantage of unspoiled nature, quiet, fresh air, Binh Thuan is very suitable for tourists to practice yoga, meditate, enjoy spa treatments. stress release. And with the natural terrain of both mountains and sea, it is also very suitable for the type of weight loss tourism that European tourists love so much.

In addition to the favor of nature, with safety and health as the top priority, at present, large tourist areas and high-class accommodation facilities in Phan Thiet are interested by investors. Diversity and quality of "health care" related services such as nutritional menus, gym, massage room, fitness space in front of the sea, swimming pool area, spa services, sports field system . Binh Thuan is still being invested by investors to build golf courses, gymnasiums, sea sports clubs, mud centers, hot springs...

Healthcare is a form of tourism that is considered to be a trend in 2022 when many people are willing to spend money to go out to improve their health after the quarantine period because of the epidemic. This is a form of tourism that aims to promote health and well-being through physical, psychological and spiritual activities. The GWI report adds that healthcare tourists are generally richer, more educated and more traveled. They are willing to spend more money on travel experiences, services and amenities that support their health and well-being. Therefore, anticipating the trend of "health care" tourism is also implementing solutions to diversify tourism products with high economic value, contributing to the sustainable growth of Binh Thuan tourism in the near future. 2022 and the following years.

Nguyen Vu