In order to restore tourism activities, contributing to well implementing the dual task of "both economic development and anti-epidemic" in 2022, in addition to maintaining traditional promotion and advertising, Binh Duong tourism industry Thuan will innovate communication methods, focusing on promoting the destination on social networking resources.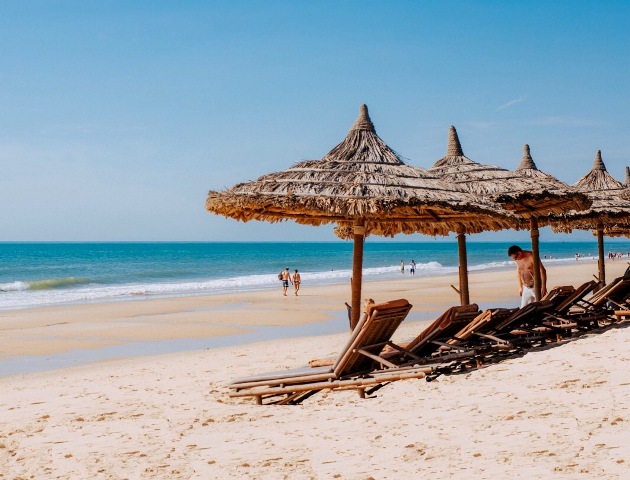 (Promoting the beach tourism brand; Photo: Nguyen Vu)

Brand promotion and promotion

Being well aware of the renewal of promotion and advertising forms in order to diversify the market and increase the competitiveness of the tourism industry, Binh Thuan Information and Promotion Center will deploy many professional and modern solutions. synchronously in promoting, promoting and developing tourism brands, in which priority is given to the domestic tourist market. At least Binh Thuan tourism will participate in promotion, destination image with the attraction of sea tourism at Vietnam International Tourism Fair - VITM in Hanoi, Tourism Festival in Ho Chi Minh City, Nam Du national calendar as well as tourism events in other provinces and cities. At the same time, through the coordination of organizing the reception of Famtrip and Presstrip delegations from key markets to visit and survey tourism, and deploy tourism association programs to position and develop the brand.

The tourism brand promotion strategy is also associated with the organization of cultural events, sports and festivals such as activities to celebrate Binh Thuan Tourism Day with "The contest of good chefs in the system of establishments". accommodation", organizing events and traditional festivals such as Mid-Autumn Festival, Thay Thim's Palace, Kate's, a series of activities to celebrate April 30 - May 1, National Day September 2, Duong New Year. traditional calendar and Tet. Communication continues to be valued to enhance the positioning and development of tourism brands. There will be a long-term, continuous plan in organizing communication campaigns to introduce and promote tourism products, new tour routes, tourist attractions, tourism stimulus programs according to each The topic and time to invite guests and especially soldiers to choose the "top" Binh Thuan tourism of the media and international travel.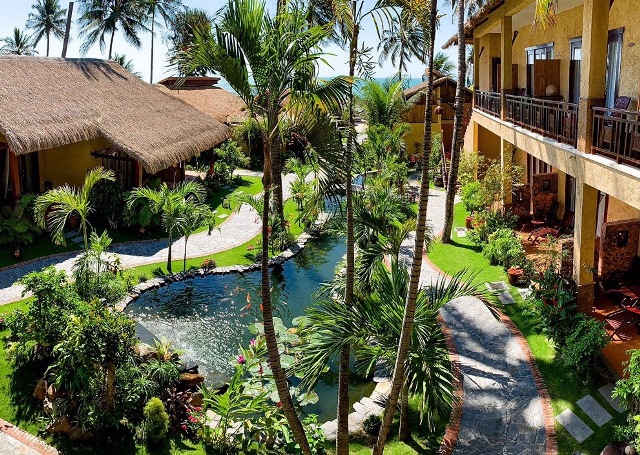 (Green tourism product; Photo: Nguyen Vu)

Communicating the destination on social media resources.

Through the professional activities of the Provincial Tourism Promotion Information Center, the tourism industry will innovate its communication methods, build online promotion programs towards potential domestic markets, restore the domestic market and restore the tourism market. international guest school. Continuing to implement the "online travel" program with the enhancement of updating and promoting tourism information, images, video clips, tourism stimulus program in Binh Thuan on websites, tourism websites, etc. the facebooker, youtuber, fanpage of famous people; at the same time, build a complete system of QR codes at attractions, historical - cultural relics, amusement parks - entertainment in the province. In 2022, the media campaign of the theme "Binh Thuan - Safe Destination" will also continue with information and images of safe, friendly and attractive Binh Thuan tourism regularly appearing on tourism websites. Online newspapers inside and outside the province, websites specializing in tourism have large hits.

Along with that, the application of information technology will continue to be promoted in promotion activities, exploiting the advantages of tourism social networking sites to introduce the strengths of tourism, cuisine, cultural relics, and tourism. historical culture, scenic spots, cultural and historical values ​​of the locality. In addition to the operation of the Provincial Smart Tourism Portal, for the first time, Binh Thuan tourism industry will organize an e-tourist trading floor, connecting businesses inside and outside the province to participate. serve the needs and trends of "online travel commerce" of tourists. In addition, the Provincial Tourism Promotion Information Center will organize and participate in online tourism activities, events, and online travel fairs domestically and internationally to attract attention and follow up. of the "online community" to the Binh Thuan tourism brand.

Nguyen Vu