(DulichBinhthuan.com.vn).- In order to serve the needs of local people and tourists to celebrate the Spring Festival and welcome the Lunar New Year, Binh Thuan Tourism Promotion Information Center has just installed a QR code application activity. (quick response code) at tourist attractions in Phan Thiet city are Ho Chi Minh Museum - Binh Thuan Branch, Po Sah Inu tower relic and Doi Duong beach.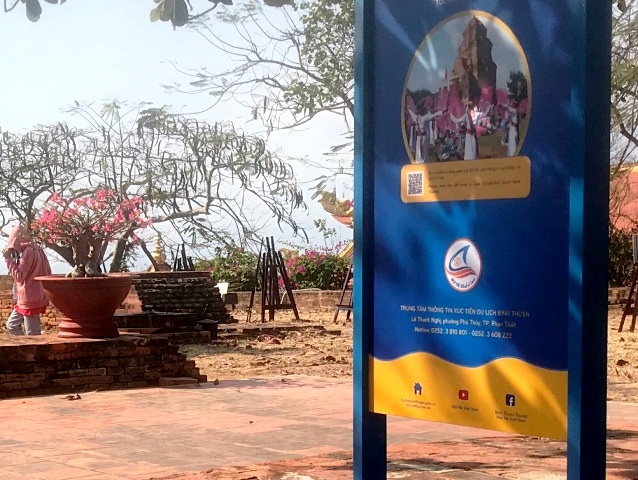 (QR code table at Po Sah Inu Tower; Photo: Nguyen Vu)
When visiting at the above places, visitors will actively "scan" the QR code on the introduction boards with their mobile devices to update and learn information about Ho Chi Minh Museum, Doi Duong Marine Park. and Kate festival on Po Sah Inu tower. This is a form of tourism information aimed at implementing the strategy of applying science, technology and digitizing tourism data in Binh Thuan to promotion and advertising activities of the tourism industry.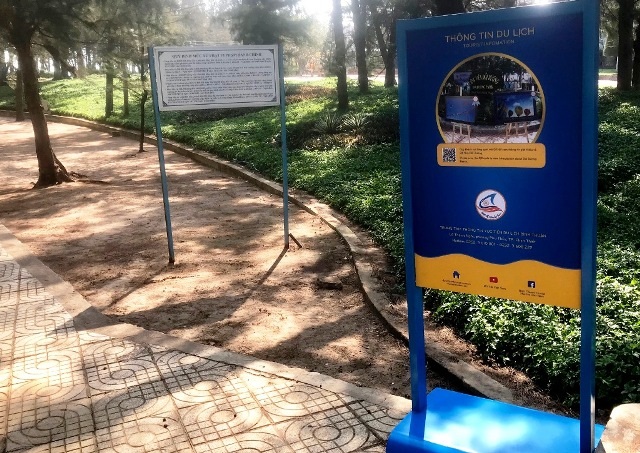 (At Doi Duong beach; Photo: Nguyen Vu)
Thus, in the city area. Most of the tourist attractions in Phan Thiet are associated with the "City Tour" product such as Duc Thanh School, Ho Chi Minh Museum, Po Sah Inu Tower, Phan Thiet Water Tower, Van Thuy Tu, Thanh Minh Pagoda and Hill Park. Duong are all installed QR code applications to introduce information and images.

The use of QR codes is currently a trend to help simplify the introduction of destinations to tourists based on the application of information technology, suitable for tourism activities in the state of "safe adaptation to prevent and control disease prevention and control." Translate".
Nguyen Vu